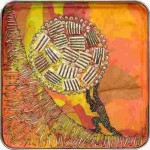 Because for years I thought I was living by faith and relying on the Holy Spirit, when I was actually living by my own will-power — and got nowhere.
Because for too long I thought faith in Christ was just agreement with doctrine, or belief in His death for my forgiveness.  Both are crucial — but faith is more.
Because I've been transformed by the truth that faith means trusting all that God promises to be to me in Christ Jesus.
Because I now see how vague and fruitless my faith was, when it did not focus on specific promises in God's Word.
Because I have found great comfort and encouragement in knowing that God has a promise in His Word for every problem I face.
Because the truth that I'm always trusting something to satisfy me — has helped me overcome sin, and deepened my experience of joy in Christ.
Because the insight that whatever I trust the most, I desire the most — has helped me understand why I feel the way I do, and how my desires can be changed.
Because understanding that whatever I trust the most, I obey – has helped me put sin to death and grow in obedience.
Because time and again as I fight the fight of faith I experience the Holy Spirit deeply satisfying and changing my heart.
Because too many believers do not understand how the Holy Spirit really does work supernaturally through faith to produce joy, peace, love, and obedience.
Because it's not enough to say that faith produces obedience, or that the Spirit enables us to love.  If we don't understand how, these can just be words we say while we rely on our own will-power to obey.
Because I have lots to learn, and I hope to grow by writing this blog and reading your comments.
Because I believe these truths are taught in God's Word and that He will use them to give you unshakeable peace, overflowing joy, sacrificial generosity, risky love, and bold evangelism– to the glory of Jesus Christ.
Feedback?  Thoughts?  Comments?  Feel free to leave a reply below.  Thanks.
(Picture used with permission of Peggy Dembicer at Flickr.)