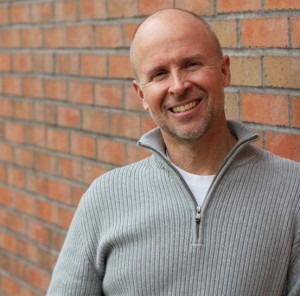 I'm Steve Fuller.
I am a sinner who by faith in Christ alone has been forgiven of all my sins, clothed with Jesus' perfect righteousness, and brought into the heart-satisfying joy of knowing God.
I am married to Jan — 35 years of amazing love and friendship and joy in Christ.
I am father to two gifted, loving, and fun children — Anna (28) and Brad (25).
I pastor a passionate and caring community of believers — the Mercy Hill Church of San Jose, CA.
I love surfing in Santa Cruz, and riding my mountain bike in the Santa Teresa hills.
Some of my spiritual mentors are:
My father (Daniel Fuller), who models painstaking devotion to the text of Scripture, and who fights the fight of faith daily.
My mother (Ruth Fuller): every morning during my high school years I saw her sitting at the kitchen table praying and reading God's Word.
John Piper, whose (1980's) article "Holy Hedonism" showed that feelings for God were essential, and gave me concrete steps that God has used again and again to change my heart.
Jonathan Edwards, whose God-centered thinking and feeling strengthens, challenges, humbles, and encourages me.
John Wesley, who had a vision for church as Christ-centered communities devoted to strengthening each other in faith and advancing the Gospel together.
If you are interested in having me speak at your church or conference, you can hear samples of my speaking here.
I'd love to hear from you, so feel free to leave a reply below — or send me an email —