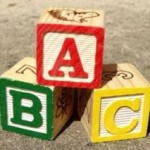 Welcome to Living By Faith Blog
My passion is to give you practical, battle-tested, real-life help for "living by faith in the Son of God" (Gal 2:20).
So if you are new here — what's the best way to get started?
Here are five steps which you can take in any order —
If you need immediate help …

If you are in the thick of the battle — maybe you should start with the pages I've listed below.
These deal with the most common battles believers need to fight — and give immediate, step-by-step help.
Here they are —
Study the "Want a Quick Overview?" pages
These summarize what God's Word teaches about how to live by faith in Jesus Christ.
I wrote them so each builds on the previous one — but start with whichever one grabs you.
I list them below (and you can always find them two columns over on the right) —

Subscribe to my Saturday email (and RSS and Twitter)

Each Saturday I send out an email summarizing the previous week's posts.
Here's six reasons I recommend subscribing.
So if you would like to subscribe via email — go to the top right of this page, fill in your email address and click the "Submit" button.
Thank you so much.
If you'd like to subscribe to my RSS feed, or follow on my Twitter or Facebook pages, click the appropriate icons at the upper right-hand side of this page.
Visit the Living By Faith Blog Facebook Page
It's found right here.
Every post ends up on this Facebook page — along with helpful Scriptures, thoughts, or links.
If you want, you can "like" this page — that way every thing on the page comes to your Facebook feed.
Email me if you have any questions.
To send an email click here.
One more thing

If your faith is strengthened by this site — get the word out by sharing it with your friends.
Just use the buttons below.
Thank you,
Steve Fuller
(Picture on everystockphoto by wbd.)