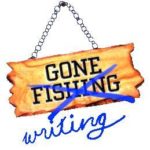 Why I've Not Been Posting
Some of you have asked why I have not been posting on this blog, so let me explain.
The reason is because I have decided to write a book on living by faith, and I don't have time to write blog posts AND a book.
Why a Book?
It's because your comments and testimonials have encouraged me that more people need to hear these truths.
And a book has advantages over a blog, because it can –
Be read by people who don't read blogs;
Be available when you don't have the internet;
Go into more detail and answer more questions;
Impact your thinking more deeply;
Be given to someone as a gift;
Influence more people with the good news of living by faith.
Why No Time?
Most of you know that my wife and I have been planting an English-speaking international Church in Abu Dhabi.
God is doing a beautiful work here. But I only have so much time for writing, and I don't have time to write a book AND write blog posts.
So I'm focusing on the book, because I think that will strengthen more people, and bring more glory to Christ.
And I am enjoying this writing, because my writing is helping me learn more and grow more in living by faith.
When Will the Book Be Available?
I'm not sure. But if you are interested, subscribe to this blog in the top right-hand corner of this page, and I will let you know.
I know many of you been praying for me and this book – thank you.
And please keep praying.
For Jesus' glory,
Steve Fuller