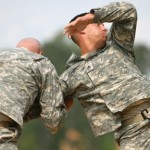 Fight of Faith
That's what Paul calls the Christian life in 1 Timothy 6:12 and in 2 Timothy 4:7.
Everything we need flows from faith in Christ, including –
The provision of the Spirit (Galatians 3:5)
Obedience (Hebrews 11:8)
Love for others (Galatians 5:6)
Peace (Isaiah 26:3)
Joy (Philippians 1:25)
Overcoming of the world (1 John 5:3-5)
Spiritual life (John 20:31)
Power to extinguish Satan's flaming darts (Ephesians 6:16)
But this raises a question –
How Do I Fight This Fight?
Here are some blog posts that I hope will help answer this question, and encourage you in the fight —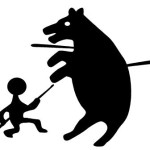 Don't Halfheartedly Resist Sin – KILL It
There is a huge difference between half-heartedly resisting sin, and waging full-scale battle to destroy it.
Here's what happened yesterday.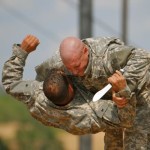 My Battle against Gloating
We all know gloating is wrong. But how can we be freed from this ugly sin?
Here's what happened last week.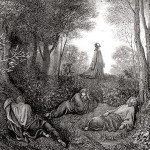 Strengthen Your Faith with Gethsemane Love
My father encouraged me to strengthen my faith with Gethsemane Love.
Here's how.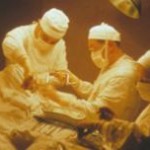 My Battle with Fear
What do you do when you are barraged with one fear after another?
Here's what happened to me Tuesday night.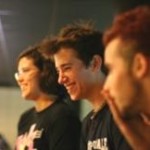 Why Willpower Alone Can't Produce Obedience
Willpower alone can't produce obedience because obedience includes feelings, and we can't change feelings by willpower.
But God has good news.
Questions?  Comments?
I'd love to hear them.  Leave a reply below — thanks.
If you know someone this would help, email it to them using the "share" button below.  Or use the other buttons to share it on your favorite social media.
If you would like to interact with others who are seeking to live by faith in Christ, visit our Forums page.
If you would like to receive a Saturday email summarizing the week's posts — go to the top right of this page, fill in your email address, and click the "Submit" button.  (I will only use your email address for Living By Faith Blog communications, and you can easily unsubscribe at any time.)
(Picture is from every stock photo.com by US Army Africa.)