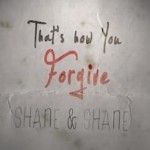 Powerful Worship Song
Here is why I love this worship song —
It speaks of how Christ died the death that we deserve to die for our sin —
You died the death O that I deserved.
It describes Christ's perfect life, which covers the sin of all who trust him —
You lived the life I could never live.
And it explains repentance as returning to all we have in Christ —
I'm running back to all I have in You my gracious King.
Drink Deeply
So take a few minutes and let this song help you drink deeply of the truth of Christ's forgiveness.
Start by praying and asking that God, by his Spirit, will touch your heart, so that —
if you feel 

guilty, you will be assured that by faith in Christ all your sins have been punished, and you are clothed with his perfect righteousness.
"… by the one man's obedience the many will be made righteous" (Romans 5:19)
if you are 

proud, you will see the punishment your sin deserves.
"… for the wages of sin is death" (Romans 6:23)
if you are worried, you will see that the God who gave his own Son for you will surely take care of everything else you need.
"… he who did not spare his own Son but gave him up for us all, how will he not also with him graciously give us all things?" (Romans 8:32)
if you are lukewarm, you will so clearly see Christ's mercy that you will have renewed zeal to live for his glory.
"… he died for all, so that those who live might no longer live for themselves but for him who for their sake died and was raised" (2 Corinthians 5:15)
And then pray through this worship song, letting the truth of Christ's forgiveness wash over you —
httpv://www.youtube.com/watch?v=fIgQEkHELyY
Comments?  Feedback?
I'd love to hear them.  Leave a reply below — thanks.
If you know someone this would help, email it to them using the "share" button below.  Or use the other buttons to share it on your favorite social media.
If you would like to interact with others who are seeking to live by faith in Christ, visit our Forums page.
If you would like to receive a Saturday email summarizing the week's posts — go to the top right of this page, fill in your email address, and click the "Submit" button.  (I will only use your email address for Living By Faith Blog communications, and you can easily unsubscribe at any time.)
And here are some related posts you might find helpful –