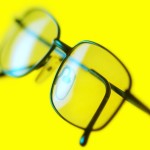 How Can I Experience God's Power?
God's power can transform us so we love our enemies, resist greed, and rejoice in trials.
But too often I don't experience that power.  Too often I'm angry at my enemies, tempted by greed, and  discouraged by trials.
So — how can I experience God's power?
A crucial step is understanding —
Our Identity In Christ
Think of our condition before Christ saved us.  We were —
alienated from God (Eph 4:18)
facing God's wrath (Eph 2:3)
enslaved to sin (Rom 6:17)
dead in sin (Eph 2:1)
enemies of God (Rom 5:10)
That was me.  That was you.  Feel the hopelessness?  The despair?
But God looked at us in that condition, and He loved us.  He sent His own Son to the Cross so we could be forgiven.
And so, because of Jesus' death and resurrection, all who trust Him are changed.  Now we are —
forgiven by God (Eph 1:7)
justified through Christ (Rom 5:1)
loved by God (Gal 2:20)
adopted by God our Father into His family (Eph 1:5)
righteous in God's eyes (Rom 5:17)
new creations in Christ (2Cor 5:17)
dead to sin and alive to God (Rom 6:11)
When we see who we are in Christ, our hopelessness and despair disappear.  We see that we are forgiven.  Sin's power is broken.  God is rejoicing to do us good.
So if we are going to obey, it's crucial to understand who we are in Christ.
But Is That Enough?
I've heard people say that the power to obey comes from understanding my identity in Christ.
They say that if I'm struggling to obey, I need to remind myself of who I am in Christ.  And that when I do, my heart will be changed and I will obey.
But that's not what the New Testament says.
The New Testament says that what changes us is —
Seeing Christ

That's what Paul says in 2Cor 3:18 —
And we all, with unveiled face, beholding the glory of the Lord, are being transformed into the same image from one degree of glory to another.

Here Paul talks about how we are transformed.  And what does he says transforms us?  Beholding the glory of the Lord.
But how does that work?
Let's say I messed up at work.  Badly.  And I want to lie about it to avoid embarrassment and a possible demotion.  So how can I be transformed so I no longer want to lie?
Paul says it's by seeing Jesus. 
At that moment Christ is standing before me with these promises —
"My presence will satisfy you infinitely more than looking good at work" (Psa 16:11).
"If you obey Me I will give you even more of My presence" (John 14:21).
"If you seek Me first I will provide all the finances you need" (Matt 6:33).
If I really saw Jesus standing before me with these promises, my heart would change.  I would no longer want to lie.  I'd want to tell the truth, because I'd trust that Jesus would satisfy me more than looking good, and that He would provide what I need even if I got demoted.
But the problem is that I'm not seeing Jesus — which is why I want to lie.  So how can I move from not seeing Jesus, to seeing Jesus?
I could go into my office, close the door, and pray.
I could come to Jesus just as I am, and confess that my heart wants to lie, because I'm not seeing Him clearly.  I'd ask Him to forgive me and change my heart.
And I could open my Bible and pray over those promises until the Holy Spirit strengthens my faith so I see and feel and trust all that Jesus promises to be to me.
That would change my heart.  I'd no longer want to lie.  I'd want to tell the truth.
And like Paul said, that change came from seeing Christ.
But what about my identity in Christ?
Identity In Christ Is Essential
Why?  Because when I'm tempted to sin, I'm not seeing Christ.  And the only way I can see Christ is by coming to Him as I am, trusting Him to love me, forgive me, and change my heart so I once again see Him and His precious promises.
But if I don't understand who I am in Christ — if I think Jesus is mad at me, if I think I've got to earn His love before He'll help me, if I think I'm a hopeless slave of sin — I'm not going to seek Him.
But if I don't seek Him, I won't experience the Spirit enabling me to see Him, and my heart won't be changed.  Which means I will still want to lie.
So identity in Christ is essential.  But —
It's Not Enough
What changes my heart is seeing who Jesus is.  Not seeing who I am.
Picture it like this.  The only way your heart will change is by seeing Jesus.  But if you don't understand who you are in Christ, it's like you are wearing glasses that are dirty, caked with mud, and filthy.
That dirt will keep you from seeing Jesus.  But when you remember who you are in Christ, it's like cleaning your glasses.
But if all we do is remember who we are in Christ, it's like we've got clean glasses, but only look at our clean glasses.
But the point of cleaning the glasses is so we can look through them to see Christ.
So clean your glasses, yes.  But then focus on seeing Jesus.
And you will be transformed.
Comments?  Feedback?
I'd love to hear them.  Leave a reply below — thanks.
If you know someone this would help, email it to them using the "share" button below.  Or use the other buttons to share it on your favorite social media.
If you would like to interact with others who are seeking to live by faith in Christ, visit our Forums page.
If you would like to receive a Saturday email summarizing the week's posts — subscribe here.  (I will only use your email address for Living By Faith Blog communications, and you can easily unsubscribe at any time.)
And here are some related posts you might find helpful –
(Picture is from Microsoft Publisher Clipart.)