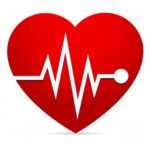 Lacking Works?
We all lack works from time to time.
Whether it's not forgiving someone, or lack of prayer, or not being patient – we all have times in our lives when we lack works.
So what should we do?
One Common Answer
When we lack works, many of us think we should just start working — we should just choose to forgive, to pray, or to be patient.
But James would tell us that's a mistake, because we are neglecting the cause behind our lack of works.
So what causes lack of works?  And what can we do about that?
Here's what James tells us —
:
Questions?  Comments?
I'd love to hear them, although I might not be able to respond.  Leave a reply below —   thanks.
If you know someone this would help, email it to them using the "email" button below.  Or use the other buttons to share it on your favorite social media.
If you would like to interact with others who are seeking to live by faith in Christ,  visit our Forums page.
If you would like to receive regular emails with the most recent posts — go to the top right of this page, fill in your email address, and click the "Submit" button.  (I will only use your email address for Living By Faith Blog communications, and you can easily unsubscribe at any time.)
And here are some related posts you might find helpful –