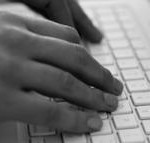 Living by Faith
Faith means trusting all that God promises to do for us in Christ.
And since we are called to live by faith, this means everything we do should involve conscious trust in God's promises.
This is important, because "without faith it is impossible to please [God]" (Hebrews 11:6), and because "whatever is not from faith is sin" (Romans 14:23).
But Why?
Why is anything that's not from faith sinful and displeasing to God?
What helps me understand this is to see that we are always trusting something to satisfy us — either God as revealed in Jesus, or something else.
So if we are not trusting God to satisfy us, then we are trusting something else to satisfy us – which is idolatry.
Not only that, only God operates on the basis of mercy, which means we can't manipulate, obligate, or earn anything from him. All we can do is humbly trust him to give us what we need.
But anything else we trust operates on the basis of merit, which means we see ourselves as earning or deserving what we need — which is pride.
Am I Writing by Faith?
For example, right now I am writing. Think of how I am humbled and free from idolatry if, while I write, I am consciously relying on Christ's undeserved mercy to –
Pay for my sins and clothe me with his righteousness so I am assured of his forgiveness and his help,
Energize me (I did not get much sleep last night),
Give me the wisdom I need,
Reward me with so much undeserved joy in him that the work of writing is worth it.
But think of how idolatrous and self-reliant it is if , instead of humbly relying on Christ's mercy —
I just pushed myself to work hard,
Relying on my own abilities,
Motivated by my desire to impress other people,
Without consciously depending on Christ for anything.
Huge difference.
Are We Living by Faith?
So how can we tell if we are living by faith?
It's not –
Because we believe Jesus died to pay for our sin (faith is not just agreeing with what the Bible teaches).
Because we are not lying or cheating or stealing (the Pharisees didn't, either).
Because this morning we read the Bible (that's good; but what is my heart doing now?).
Because we are doing what God wants us to do (faith is not just what we are doing, but what we are trusting).
So how can we tell? It's because right now we are —
Consciously relying on Christ's shed blood and perfect righteousness as the only reason God can fulfill his promises to us.
Decisively turning our hearts from whatever else we might trust to satisfy us, and trusting Christ alone to satisfy us in himself.
Intentionally relying on Christ to strengthen, guide, help, and provide everything we need to have the greatest joy in him now and forever.
What This Shows
This shows how often I am not living by faith in Christ, which means that at those moments I am proudly, self-reliantly, and sinfully living by faith in something else.  Ouch.
So here's what I am doing to grow in living by faith —
I am trusting Christ's death to cover all those times that I did not live by faith, which assures me of God's love and help.
I am asking God to crush my prideful self-reliance, and increase my humble faith in him.
I am praying over verses showing that I can do nothing (John 15: 4; 1 Corinthians 4:8; 15:10).
I am praying over verses showing the sin of not living by faith in Christ (Habakkuk 2:4; Romans 14:23; Hebrews 11:6)
I am regularly checking my heart, to see when I am and am not consciously trusting Christ.
When I am not, I confess this as sin, and intentionally turn my heart back to Christ.
When I am, I thank him that his grace is changing me, and I seek to keep my heart set on trusting him.
Join me.
Questions? Comments?
I'd love to hear them, although I might not be able to respond.  Leave a reply below — thanks.
If you know someone this would help, email it to them using the "share" button below.  Or use the other buttons to share it on your favorite social media.
If you would like to interact with others who are seeking to live by faith in Christ, visit our Forums page.
If you would like to receive a Saturday email summarizing the week's posts — go to the top right of this page, fill in your email address, and click the "Submit" button.  (I will only use your email address for Living By Faith Blog communications, and you can easily unsubscribe at any time.)
And here are some related posts you might find helpful –
(Picture is from freeimages.com by blary54.)