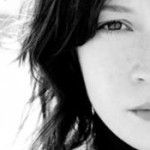 Arabah Joy (not her real name) is a missionary in a closed country in Asia.  Here is her story of how this blog has helped her.
Rush Hour
It was rush hour on a Monday morning in a foreign country. The roads were congested and our taxi driver was picking his nose.
My six year old daughter and I were traveling to the hospital to have stitches removed and she chattered on about a library book she'd read.
Of all things, it was Pinocchio.
Just Try Really Hard
As my daughter relayed the story of Geppetto, the blue fairy, and a wooden boy called Pinocchio, my stomach began to churn.  I'd never been sickened by the story of Pinocchio before.
But as I listened to my daughter tell it, I heard loud and clear the American cultural means to being good: "Just try really hard to do what's right and one day you will finally be the 'good' person you want to be. But you better work really hard and do it quick because bad things will happen if you don't and eventually you'll run out of tries. If that happens, the good fairy or God or whoever you happen to believe in, won't help you anymore."
It made my stomach turn.
Gospel Discussion
I had a gospel discussion with my daughter that day in the taxi.  And that night I went home and did an internet search on living by faith.
I guess I needed to hear it from someone else besides me. I needed someone else to say the Pinocchio way is not necessary after all. I needed to see someone else living by something different, by something better. I needed a brother or sister in the Lord to exhort me to keep on placing my trust in Christ's work for my righteousness.
Go Back to Christ
That night I found Steve's blog. And I stayed up way too late reading it. But it was just what I needed to encourage my own heart to keep rejecting the Pinocchio solution and keep trusting the Jesus one.
Steve's blog exhorts me to go back to Christ, again and again, and find there every solution, every satisfaction, every provision that I need.
This is the way I try to live, but it is much easier to do when there are others you can watch doing it too. I am blessed that Steve is one of those people to me. I've never met Steve, but I look forward to his posts that share how he applies faith to his every day life.
I consider this an important part in my own faith walk and am thankful God allows His children to encourage one another via the world wide web.
Arabah Joy, missionary and blogger at www.arabahjoy.com
Questions?  Comments?
I'd love to hear them.  Leave a reply below — thanks.
If you know someone this would help, email it to them using the "share" button below.  Or use the other buttons to share it on your favorite social media.
If you would like to interact with others who are seeking to live by faith in Christ, visit our Forums page.
If you would like to receive a Saturday email summarizing the week's posts — go to the top right of this page, fill in your email address, and click the "Submit" button.  (I will only use your email address for Living By Faith Blog communications, and you can easily unsubscribe at any time.)
And here are some related posts you might find helpful –