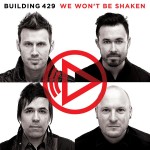 When Life Feels Shaky
It happens.
Maybe a problem threatens your job security, or your close friend is acting strangely towards you.  Maybe your child seems to be pulling away, or an expected bill has disrupted your finances.
But whatever the reason, your life feels like it's being shaken.
What's Going On
So what's going on when you feel this way?
Even though there are hundreds of reasons we can feel this way, they all boil down to one issue — your future no longer looks as pleasant as it did.
Now, as you look ahead, you face unemployment, losing a close friend, dealing with a rebellious child, or coping with financial pressure.
All these are unpleasant — and they make you feel shaken.
But God knows we will have times like this.
And because he loves us so much, he had David talk about what he did, and what we can do, to keep from being shaken.
I Shall Not Be Shaken
Here's what David wrote in Psalm 16:8 — 
"I have set the LORD always before me; because he is at my right hand, I shall not be shaken."
What keeps us from being shaken is seeing the Lord before us.  We don't ignore the problem.  But we see who God promises to be to us as we face that problem.
Try This
So try this.  Think about the problem that's making you feel shaken.  Pray for the Holy Spirit to work in your heart.  And then set the Lord God before you, knowing that he promises —
HEART-SATISFACTION – God promises to satisfy you fully and forever in Jesus Christ (Psalm 16:11).
FORGIVENESS – God promises to forgive you through faith in Christ so you can experience his heart-satisfying presence forever (1 John 1:9).
PERSEVERANCE – God promises to keep you strong in faith so you can experience his heart-satisfying presence forever (Philippians 1:6).
REWARD – God promises to reward your life of faith with even more heart-satisfaction in him now and forever (John 14:21).
CIRCUMSTANCES — God promises to give you the perfect combination of blessings and trials so you will have the greatest heart-satisfaction in him (2 Corinthians 4:16-18).
NEEDS – through prayer God promises to provide everything else you need — wisdom, finances, strength, grace, friends, possessions — so you will most fully enjoy him now and forever (Philippians 4:19).
HEAVEN — God promises to raise you from the dead so that forever you will join all the redeemed in the heart-satisfying joy of beholding God's glory in Christ (John 11:25-26).
As you fight with prayer and effort to trust these promises, the Holy Spirit will come upon you.  He will strengthen your faith.  He will enable you to see God more clearly.  And as you see and trust God, you will no longer be shaken.
"We Won't Be Shaken"
Here's a worship song by Building 429 to help you do this —
httpv://www.youtube.com/watch?v=9BJhOgb-unI
Questions?  Comments?
I'd love to hear them.  Leave a reply below — thanks.
If you know someone this would help, email it to them using the "share" button below.  Or use the other buttons to share it on your favorite social media.
If you would like to interact with others who are seeking to live by faith in Christ, visit our Forums page.
If you would like to receive a Saturday email summarizing the week's posts — go to the top right of this page, fill in your email address, and click the "Submit" button.  (I will only use your email address for Living By Faith Blog communications, and you can easily unsubscribe at any time.)
And here are some related posts you might find helpful –