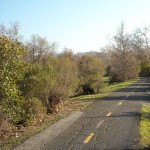 Needing Guidance
My wife and I have the opportunity of going on a missions trip with Training Leaders International to an area that has very few believers.
I would help train pastors who would otherwise have no biblical training, and Jan would get time with their wives.
But the trip would take us from our church for a few weeks.  We would need to raise financial support.  And it would mean traveling in a difficult area.
Preliminary Steps
So we started praying and asking God for wisdom (James 1:5).  I asked church leaders to pray and give us counsel (Proverbs 11:14).  And Jan and I thought it through, weighing pros and cons.
The church leaders thought we should consider the trip, because it could strengthen pastors who serve in difficult areas.  The pros and cons Jan and I listed also pointed towards our going.
Wanted More
But I wanted more.  Like I said, the trip would mean time away from our church, require raising support, and take us to a difficult area.
So I longed for more confirmation from God.  I know that he does not always lead supernaturally.  Often he wants us to pray, think, get counsel, and then go with what seems best.
But on this decision I longed for more — something directly from him.
Prayer
So Jan and I prayed.  We asked God to give us more wisdom, to speak to us by his Spirit, to give us dreams, to speak to others for us.
We prayed and prayed.  But God did not answer.
So we prayed more.  We fasted and prayed.  We asked others to pray.
But still, God did not answer.
Encouragement
I have been reading Wesley Duewel's Let God Guide You Daily.  In it I found an encouraging quote from George Mueller, who lived in England in the 1800's and saw God miraculously provide money to feed, clothe and house hundreds of orphans —
You need never take a step in the dark.  If you do, you are sure to make a mistake.  So wait.  Wait until you have light.  If you patiently wait, believingly, expectantly, you will find that the waiting is not in vain, and that the Lord will prove Himself a Counselor both wise and good.  (p.74)
This encouraged me to keep praying.  So I did.
Discouraged
But God was silent.  I was receiving nothing.
But I kept praying.  I took hope in the fact that God encourages persistent prayer (Luke 11:8).
I explained to God why I wanted more than just natural wisdom and counsel from others.
I told him I would gladly go or not go — that all I wanted was more assurance of his will.  I prayed and prayed and prayed.
And then —
Yesterday Morning
I woke up, read the Word, and went out to the creek trail to pray.
While I walked I again asked God to give more assurance of his will concerning this trip.
And then — I started to feel an unusual sense of the presence of God — his nearness, love, and glory.
And with this was the strong feeling that he was definitely calling us to go on this trip.
This continued for maybe three or four minutes, and then it stopped.
What This Means
We will continue praying, listening to counsel, and thinking hard.
But at this point we are concluding that God wants us to go.
And I wanted to share my story to encourage you that God can give direct, personal guidance, and that it's good to persist in prayer.
Comments?  Questions?
I'd love to hear them.  Leave a reply below — thanks.
If you know someone this would help, email it to them using the "share" button below.  Or use the other buttons to share it on your favorite social media.
If you would like to interact with others who are seeking to live by faith in Christ, visit our Forums page.
If you would like to receive a Saturday email summarizing the week's posts — go to the top right of this page, fill in your email address, and click the "Submit" button.  (I will only use your email address for Living By Faith Blog communications, and you can easily unsubscribe at any time.)
And here are some related posts you might find helpful –