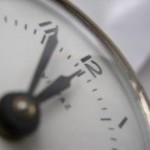 Hurry To Help Me!
My church needs a part-time worship leader.  Our present leader has served us well, but his schedule is changing, and he needs to step down.
So I have been networking, calling, posting on church employment sites — and praying.
So far God has not provided.  But I'm hearing the clock ticking, and seeing the deadline approaching.
I'm imagining Sundays with no worship leader.
I'm feeling the need for speed.
So How Should I Pray?
I could just keep praying — Father, please provide us with a new worship leader — and leave it at that.
But recently I noticed that the psalmists often ask God to hurry.
This was puzzling, because it's not how I usually pray.
But there it was — throughout the psalms —
But you, O LORD, do not be far off! O you my help, come quickly to my aid! (Psalm 22:19)
Make haste to help me, O Lord, my salvation! (Psalm 38:22)
Be pleased, O LORD, to deliver me! O LORD, make haste to help me! (Psalm 40:13)
You are my help and my deliverer; do not delay, O my God! (Psalm 40:17)
Make haste, O God, to deliver me! O LORD, make haste to help me! (Psalm 70:1)
But I am poor and needy; hasten to me, O God! You are my help and my deliverer; O LORD, do not delay! (Psalm 70;5)
O God, be not far from me; O my God, make haste to help me! (Psalm 71:12)
O LORD, I call upon you; hasten to me! Give ear to my voice when I call to you! (Psalm 141:1)
This made me wonder — why don't I pray like that?
If I need a worship leader now, why not ask God to provide quickly?
I couldn't think of any reason not to.  So that's how I've been praying.
At first it felt strange.  But now it's feeling more comfortable, and I'm seeing many benefits —
It Reminds Me That God Is Sovereign Over Timing
Like I said, I've been praying for a worship leader, but still don't have one.
It's easy to think the delay is caused by circumstances, or problems, or people —
maybe there are not many worship leaders available
maybe it's that the position is only part-time
maybe this is a bad time of year to be looking
But when I pray — Father, quickly provide us with a worship leader; don't delay in helping us — it reminds me that God CAN do this quickly.  That he will do it exactly when he chooses.
He is not limited by number of worship leaders, part-time positions, or time of year.  He will bring us the worship leader we need exactly when we need him.
Like David said — My times are in your hand. (Psalm 31:15)
So when I ask him to hurry, it reminds me that God is sovereign over the timing.
It Helps Me See The Goodness Of God's Timing
When I ask God to hurry, and realize that God is perfectly good, I see that the timing is part of his perfect goodness.
This is crucial because I can easily grumble about God's timing.  But like David said —
The LORD is righteous in all his ways and kind in all his works. (Psalm 145:17)
All his works — including their timing.  So every day of delay is part of God's goodness.  It is a gift of another day to pray, depend on him, and seek him.
And when I see that delays are part of his loving plan, it helps me humble myself before him, and trust him.
It Helps Prayer Be Honest
If I'm longing that God quickly provide us a worship leader, but don't express that longing to the Father, then I'm not being honest.
I'm holding part of my heart away from him.  I'm not trusting that desire to him.  And that can grow into frustration and bitterness.
That's one reason God wants us to pour out our souls before him (1 Samuel 1:15).
I have found that the more I open my heart to him, expressing my longing that he act quickly, the more I experience his comfort and heart-satisfying presence.
It Helps Me Pray Earnestly
Jesus said it is good to be earnest in prayer —
I tell you, though he will not get up and give him anything because he is his friend, yet because of his impudence [persistence, earnestness] he will rise and give him whatever he needs. (Luke 11:8)
When I ask God to work, I usually feel some earnestness.  But when I add — "please do this quickly; please hurry" — my earnestness grows.
Maybe it's because when I express my longing for haste, I feel that longing even more.  Maybe it's because when I ask God to hurry, I often give reasons why I think it would be best if he would hurry.
But whatever the explanation, when I ask God to hurry, I usually feel more fervency in my prayer.
It Stirs God To Answer More Quickly
There's mystery here.  But James says "we have not because we ask not" (James 4:2).
So there are times when the reason I do not receive something is because I did not ask for it.
Which means that — generally speaking — if I humbly ask God to hurry, God will hurry more than if I had not asked.
Try This
If this feels uncomfortable, read over the places where the psalmist asks God to hurry.
Understand that this is biblical prayer.  Think about the benefits I've listed above.
And then — when you long for God to hurry, be like the psalmist —
Humbly and earnestly ask God to hurry.
Comments?  Feedback?
I'd love to hear them.  Leave a reply below — thanks.
If you know someone this would help, email it to them using the "share" button below.  Or use the other buttons to share it on your favorite social media.
If you would like to interact with others who are seeking to live by faith in Christ, visit our Forums page.
If you would like to receive a Saturday email summarizing the week's posts — subscribe here.  (I will only use your email address for Living By Faith Blog communications, and you can easily unsubscribe at any time.)
And here are some related posts you might find helpful –
(Picture by yum on everystockphoto.)