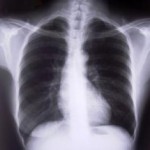 Wrong diagnosis — wrong treatment

Let's say you went to the doctor with stomach pain caused by a tumor that was dangerous but treatable.
Now this is a stretch — but let's say your doctor had never been taught about tumors.  Let's say he had been taught that stomach pains are always caused by high blood pressure.
So he asks you some questions — hears you mention your stomach pain — and confidently announces that your problem is high blood pressure.
Now even though he might give the right treatment for high blood pressure — you'd be in serious trouble.  Because your problem is not high blood pressure — it's a tumor.
What causes sin?
We face the same problem when it comes to sin.
Every one of us has a diagnosis — an explanation — for why we sin.
But what if our explanation is wrong?
And what if we end up treating something that isn't the cause — and ignore what is the cause?
Here's an example —
I'm just lazy
In years past when I struggled to read God's Word, my diagnosis was — I'm just lazy.
So if laziness is the diagnosis — what's the cure?  The cure must be — stop being lazy.  Try harder.  Be more disciplined.

So that's what I would do.
I would stir up my will-power, make fresh resolutions, and have others hold me accountable.
And what happened?  It worked for a day or two — but soon I'd revert back to not reading God's Word.
Why?  Because my cure wasn't attacking the cause.  I had the wrong diagnosis.
Was my problem laziness?
It looked like laziness, because I knew I should read God's Word, but I could not get myself to do it.
But then it dawned on me — I had areas in my life where I was not lazy.
I was not lazy about surfing, suspense novels, or playing water polo.
In fact, I was amazingly disciplined — in these areas.
So, if my problem wasn't laziness, what was was my problem?
It's spelled out in Scriptures like Jeremiah 2:13 —
For my people have committed two evils: they have forsaken me, the fountain of living waters, and hewed out cisterns for themselves, broken cisterns that can hold no water.
My problem was believing the lie that dry, broken cisterns would satisfy me more than the Fountain Himself.
As long as I believed that surfing and suspense novels and water polo would satisfy me — and that God would not satisfy me — I would not read God's Word.
My problem was not laziness.  It was unbelief.
What's the cure for unbelief?
How could I stop believing that other things would satisfy me, and start believing that God would satisfy me?
This is not something I could just choose to do.  It takes a supernatural work of the Holy Spirit.
But the Holy Spirit works in response to prayer and the Word (Luke 11:13; Eph 6:17).
So here's what I did —
I confessed my unbelief to the Father, and asked for forgiveness.

Unbelief is sin, and needs to be confessed.
And the good news is that when we confess our sins, He will forgive and cleanse us through Jesus Christ (1 John 1:9).
So I started with heartfelt confession.  Then —
I prayed earnestly for more of the Spirit's work in my heart.
It's only by the Spirit that I can be set free from unbelief to taste God's all-satisfying presence.
I see that in Rom 5:5; 2Cor 3:18; 2 Cor 4:6; Eph 1:17-19; Eph 3:16-19.
So I asked the Father in Jesus' name to increase His Spirit's work in me.  Then —
I prayed over Scriptures showing God as my Treasure and the Word as the way to experience Him.
God promises to provide the Spirit as we hear His Word with faith (Gal 3:5; John 7:38).
So I prayed over Scriptures like Psalm 4:6-7; Psalm 16:11; Psalm 19:10; Psalm 119:72; 2Cor 4:6; Phil 3:8-9.
And over time —
My heart changed
I had times when, as I prayed over God's Word, I felt God's love and tasted His glory.
And honestly — this was infinitely more satisfying than surfing, suspense novels, or water polo.
As a result my unbelief was destroyed so I trusted God as my all-satisfying Treasure and wanted to meet God in His Word.
Right diagnosis — right treatment
My problem was not laziness.  It was unbelief.
I did not believe God was my all-satisfying Treasure.
So until that unbelief was conquered, no will-power or effort or accountability could change me.
But once that unbelief was conquered, and I tasted God as my Treasure, I loved and pursued His Word.
Can you relate to this?
I'd love to hear your story — leave a reply below.  Thanks!
If you know someone who might be misdiagnosing sin — email this to them using the "share" button below, or use the other buttons to share it on your favorite social medium.
If you would like to receive a Saturday email summarizing the week's posts — subscribe here.  (I will only use your email address for Living By Faith Blog communications — and you can easily unsubscribe at any time.)
And here's some related posts you might find helpful —
(Picture is from everystockphoto by adamci.)