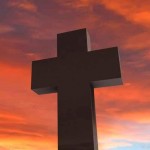 Next week — assurance of salvation

Yesterday I posted an email from a reader with questions about assurance of salvation.
I am planning on responding to that next week.
Today — a powerful worship song
Last Sunday Dave Clark, our Worship Leader at Mercy Hill, taught us a powerful worship song.
It describes how lost we were in our sin — and the stunning mercy of God in saving us through Christ.
I love the lines — "And if you had not loved me first / I would refuse you still."
And also — "You bore the wrath deserved for me / now all I know is grace."
Take a few minutes — set everything else aside — ask the Father to show you Jesus' glory — and worship.
How did this affect you?
I'd love to hear — leave your comments in the box below.
Do you know someone who would be helped by this?  Email it to them using the "share" button below — or use the buttons to share it on Facebook, Twitter, or Google+.
If you would like to receive a Saturday email summarizing the week's posts — subscribe here.  (I will only use your email address for Living By Faith Blog communications — and you can easily unsubscribe at any time.)
And here's some related posts you might enjoy —
(Picture is from everystockphoto by svilen001.)