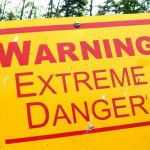 Praying for the work of the Spirit

This afternoon I was walking and praying by the creek near my house
And as I often do — I was asking the Father to increase the work of the Spirit in me.
I asked Him to —
enlighten the eyes of my heart so I could know Him more deeply (Eph 1:17-18);
pour His all-satisfying love into my heart (Rom 5:5);
give me joy in Jesus that's unspeakable and full of glory (1Pet 1:8).
And as I prayed for this work of the Spirit — I noticed that I was praying with unusual passion and fervency.
That encouraged me — until I noticed something else —
Part of my passion had nothing to do with God — and was all about impressing other people.
Dangerous
And I saw how dangerous it is to be a pastor.
As a pastor, I have a calling where the more passion I have for Jesus — the more recognition I get.
So fervent prayer for the Spirit's work could be entirely motivated by a desire for recognition.
See the danger?  I saw it — and it stunned me.
And then I started to wonder — if part of my motivation involved recognition — how much of it is?
And — how could I know if any of my motivation involved God?
So what could I do?
Thankfully, the Father reminded me of —
The expulsive power of a new affection
That's a phrase coined by Thomas Chalmers, who was a pastor in the 1800's.
It means that the way to get rid of wrong motives or affections — isn't by trying to guilt or will-power them away.
It's by nurturing a new, superior affection — love for Jesus Christ — that is so satisfying that it expulses — pushes out — destroys — inferior affections.
Imagine you were dying of thirst, and in front of you was a slimy, green puddle of water.  Because of your thirst — you would long for the puddle.
But what if you turned around and saw a fountain of bubbling, cold, clean water?
Your longing for the puddle would vanish.
Why?  Because the fountain is infinitely more satisfying than the puddle.
So your new affection for the superior fountain would automatically expulse — push out — destroy — your affection for the inferior puddle.
That's how to overcome sinful desires.  Nurture an affection for Jesus Christ which — because He is all-satisfying — pushes out and expulses and destroys them.
That's the approach encouraged in Jer 2:13; Isa 55:1-2; Matt 13:44; Phil 3:8; Heb 10:34; and Heb 11:26.
Here's what I did
I confessed that part of my motivation was wrong, and asked the Father to forgive me through Jesus.
I told Him that I knew Jesus' glory was infinitely more satisfying than fame — and that I hated how much I desired fame.
I said that the only way I could be free from desiring fame was if He gave me a new affection — such a taste of Jesus' glory — such joy in Jesus' glory — that I no longer cared about recognition.
I asked Him to do that — and then I set my heart on Jesus Christ.
I worshiped Him as the One through whom all things were created — and through whom all things are sustained (Col 1:16; Heb 1:3).
I pondered how good, wise, just, powerful, and merciful He is — and prayed some more that the Spirit would help me see and feel these truths.
What happened
Usually what I experience is much less.  But this afternoon the Father did something unusual.
He gave me such joy in the fountain of Christ that my longing for the puddle of fame vanished.
Christ's love and glory were so satisfying that I didn't need anything else.
I was full.  I was free.
The point
The point is that Jesus IS our all-satisfying Treasure.  He IS infinitely more satisfying than fame, or money, or whatever.
So the way to conquer vain ambition, or lust, or greed — is by feeling the reality of who He is.
That's not easy.  It's war (Eph 6:12).  It's the fight of faith (1Tim 6:12).
But God will give this to us as we seek Him (Hos 6:3; Jer 29:12-13; John 6:35; John 7:37-38).
So — seek Him.
Questions?  Comments?  Puzzlements?
Leave a reply below — thanks.
If you know someone who would benefit from this — email it to them using the "share" button below.  Or use the buttons to share this on Facebook, Twitter, or Google+.
If you would like to receive a Saturday email summarizing the week's posts — subscribe here.  (I will only use your email address for Living By Faith Blog communications — and you can easily unsubscribe at any time.)
And here's some related posts you might find helpful —
(Picture by flattop341 on everystockphoto.)